Who we are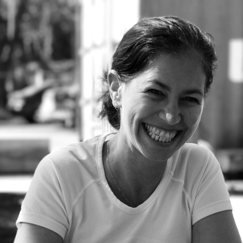 Elle Meredith
Elle is a developer with more than ten years experience writing Ruby and Rails. Before Blackmill, she was a Development Director in the New York City office of thoughtbot.
She believes in writing clean code, driven by automatic tests, with agile practices, an even work/life balance, and a respectful and inclusive team culture. She constantly works to improve her understanding of technologies, techniques, anti-patterns, and what is considered best practice. Her aim is to deliver clean, functional and user–friendly websites in an appropriate timeframe without wasting money or energy.
Elle has a passion for helping people learn to work better. She appreciates the value of strong communities. In 2014, she organised Rails Girls events in Sydney, RubyConfAU 2014, and was a member of the Ruby Australia committee. In 2015, she co-organised Gotham Ruby Conference (GORUCO) in New York City, and started a monthly work jelly for women in tech. In 2016, she co-organised Rails Camp USA East Coast in the Catskills, NY with Lachlan, and once again co-organised GORUCO X In 2018, she helped with the last GORUCO conference.
When she is not immersed in the Ruby community, she is probably immersed in water, or lately, in bread flour.
Elle's personal site is http://aemeredith.com and you can also find her on Twitter at @aemeredith.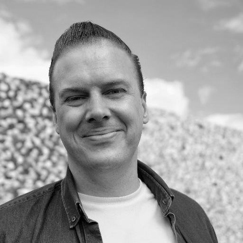 Lachlan Hardy
Lachlan went to Sydney's first Ruby on Rails meet up in 2006 and has been an active member of the Australian Ruby community ever since. At various times, he has been an engineering manager, a Rubyist, an ecosystem strategist, a startup mentor, a full-time JavaScripter, an IPTV developer, a front-end developer, and a web standards professional. He is often some combination of all of those. He is also a habitual starter of community events, such as the long defunct industry demo night, Webjam; Australia's longest running startup meetup (probably), Silicon Beach Australia; and the only Sydney web industry social event held in a tequila bar, Friday at 4 (or most likely at 5).

Lachlan worked at GitHub, Neo, Microsoft, Ninefold, Atlassian, and News. He also founded and ran a coworking space called The Workbench in Sydney and helped organise the Sydney JS meetups. While living in New York City, he co-organised Rails Camp USA East Coast 2016 with Elle.

He loves the attention to detail, efficiency, and quality that only a care for your craft can produce. If he offers you a cocktail, or a meal, expect the best he has learned to make, with a healthy dose of experimentation to keep on learning.

Lachlan's personal site is http://lachstock.com.au and you can find his Twitter account at @lachlanhardy.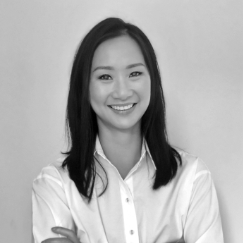 Sarah Tobin
Sarah is an energetic and thoughtful business development professional with 10 years experience applying marketing and sales techniques to meet client needs, deliver business goals, and obtain high client satisfaction.
She is passionate about understanding and connecting people to promote growth and learning. She believes that in the digital age, this connectedness is best facilitated through elegant software, which should be managed within an effective holistic framework.
She has delivered improvements at Coles Myer, Victoria University, and Coco Ruby Plastic Surgery across a range of initiatives including brand management, website and content management, social media strategy, customer prospecting, revenue benchmarking, and performance management.
Sarah believes in creating a better world, and loves collaborating with values-driven people and organisations. She enjoys learning, the natural world, and teaching her daughters to become global citizens with a desire to give back to the community.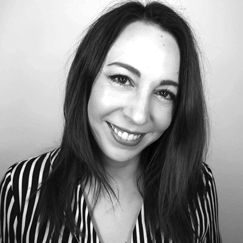 Brenda Storer
Brenda has been making websites since the early days of Geocities and professionally for the past decade in a variety of development and design roles, often solely on one side or the other. As an advocate for collaboration in cross-functional team environments, she's found success in companies large and small as a bridge between the design and development worlds. Her most recent role was as a senior software engineer at Context Travel, and she previously worked alongside Elle as a designer and front-end developer at thoughtbot in New York City.
In 2017, Brenda was awarded "Best Conference Presentation" at CSSDevConf. and has spoken at front-end and design conferences around the world about CSS. She's also been an active member of the New York City tech community by teaching with Girl Develop It, and helping to organise the local front-end meetups CSS Layout Club, ManhattanJS, and a women's work jelly.
Brenda's personal site is https://brendastorer.com and you can find her Twitter account at @brendamarienyc.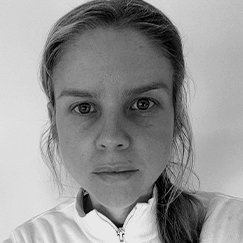 Tanya Sager
Tanya first discovered the internet in the late nineties, and promptly taught herself how to code a simple website, and started spending school lunchtimes exploring IRC channels — the start of a journey into the world of web development.
Over the past twenty years Tanya has worked with book publishers Penguin Random House, and HarperCollins, technology researchers IDC, property site PrimeLocation, finance startup Industry Moves, and Australian universities UNSW, and UTS. Tanya completed General Assembly's Backend Web Development course in 2013, assisted at Rails Girls in 2014 and 2015, and has also volunteered as a computer tutor/database developer for several organisations including Manly Library, Wesley Mission, and Alfalfa House Food Co-op.
Away from the computer, Tanya loves spending time in the garden, being near (or in) the ocean, and has a passion for animal protection. She also has strong interest in civic ecology, and local community resilience.
The story of a name
Choosing the right name for a company is always hard. And then people ask for the story. Here is ours:
In Sydney, at the western end of what is now known as the Anzac Bridge sits what looks like a huge abandoned factory. Due to the flat terrain of the waterfront and parklands, and the sweep of the bridge, its silhouette dominates the horizon as you approach the area. A literal black mill.
Lachlan has always been fascinated by it and began to dream about how he might be able to re-purpose the building and grounds as a modern technology and community space.
The building is actually the White Bay Power Station which ceased operation in 1983. The NSW government has also had ideas about a technology precinct on the site, but is having difficulties making progress.