Product Development
With many companies investing considerable time and effort in developing software, we understand what is at stake and how to build products that are reliable, extensible, and sustainable for future growth. Our focus is on delivering best practices and undertaking deliberate development. We believe there is always room for growth and the best way to write high quality software is to follow industry best practices, driven by automated tests, and guided by agile processes.
We work directly with your engineering and product teams, on your product roadmap, and serve as role models and mentors whilst delivering features and improving code maintainability.
Lachlan and the Blackmill team have been an important resource for us, helping us launch a number of key projects, such as our plugin directory and careers site. They've let our product team stay focused on their existing projects, fit in with our existing dev tools and processes, and their management experience means they've been proactive, self-managing and extremely communicative. Would recommend them to any team in a heartbeat.

Tim Lucas , Founder & CPO at Buildkite
Our product development process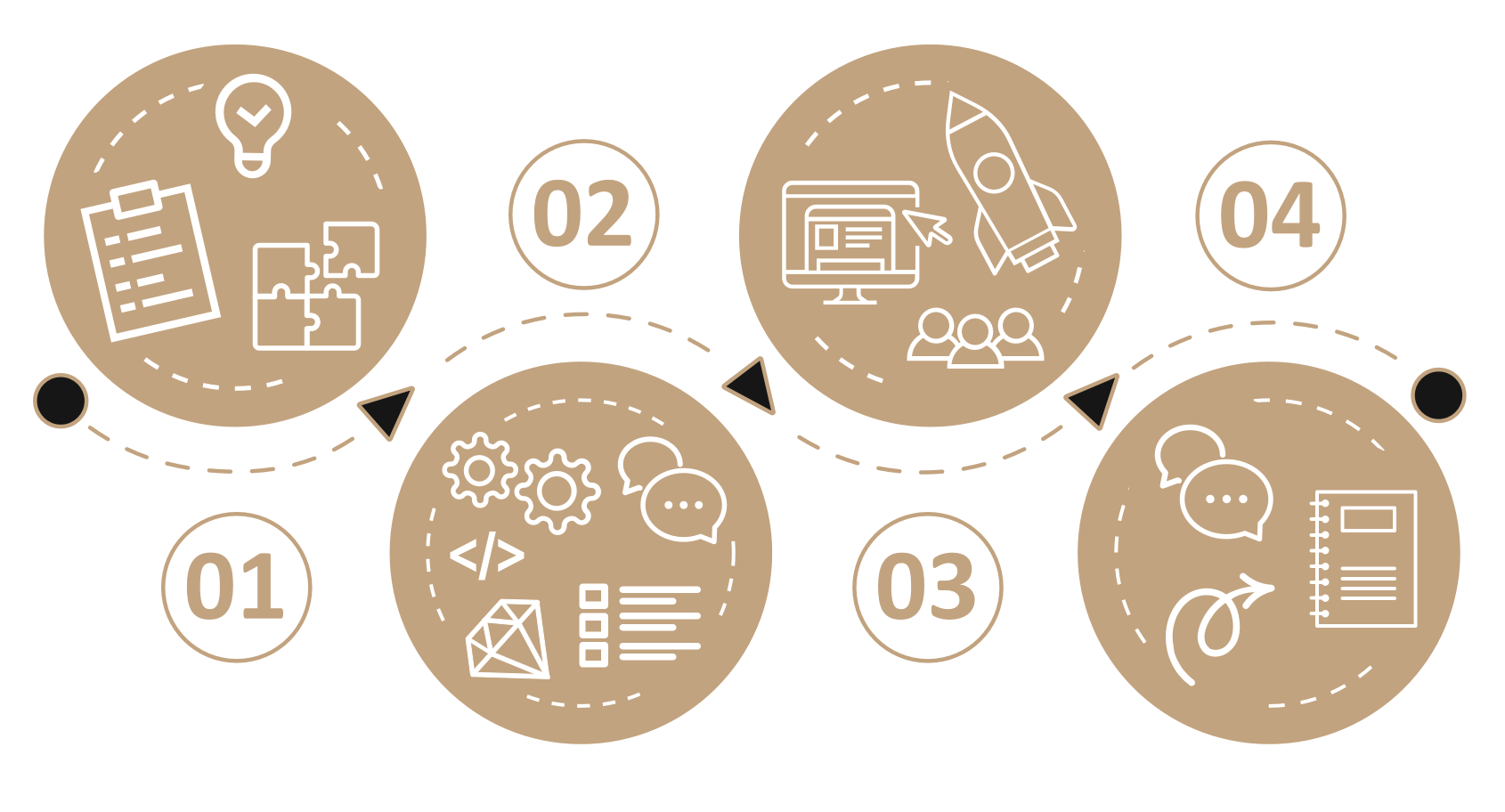 Idea understanding, product roadmap and backlog creation

When kicking off a new project, we start by building a common understanding of your idea, the problem you are trying to solve, the context around it, who the customer is, what your value proposition is, and how success will be determined. We work with you to develop a solution to meet your needs. Lastly, we create a product roadmap with a prioritised backlog that we all agree on and can start working on.

Development

Working together with you, we deliver well-tested software using agile practices to provide incremental and continuous value. This significantly reduces the time when users start seeing value. It also shortens the feedback loop, letting you see what is working and what doesn't so that we can iterate and improve features quickly and efficiently. We write automated tests at the same time we develop features to cut down on the need for manual QA and ensure a high quality and stable product with minimal issues that is ready for deployment.

Frequent releases to collect user feedback

Every release is an opportunity for learning, requiring customer feedback and iteration. It is also an opportunity to collect user feedback. Small feature releases accelerate the delivery of value to customers, and reduce the risk inherent in large and infrequent releases. By employing frequent releases, you can be more reactive to market demands and competition by course correcting early on while simultaneously creating a "finished" product that reflects what has been learnt from earlier releases.

Training and transition

We work to create a seamless transition to your team. We handle onboarding and training of product knowledge and any new processes that have been created. We can also help you hire a technical team to take over the application development.
Sustainable Product Engineering
Sustainability ensures that the software product is easy to evolve, satisfies its intent over time, survives uncertainty, and supports relevant concerns. This will depend on many factors, including how valuable the software is, its maturity level, the size of its community, and the resources available for achieving sustainability. We value product sustainability therefore strive to produce product software that will continue to be available in the future, and meet new needs.
Let's have a chat and see where we can help you.
At Spaceship, Blackmill ramped up fast and helped us launch our product on time — despite a pandemic and lockdown. Lachlan and Elle hit the ground running and helped improve our process along the way. Their feedback is always tactful and timely and it helps us stay true to our own goals and values. They are always engaged, self-starting, and communicative. We would recommend Blackmill to help improve your product or development process

Patrick Wiseman , Founder & CEO at Spaceship