Who we are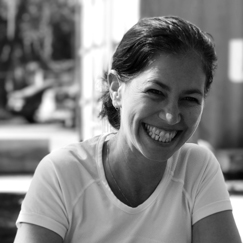 Elle Meredith
Elle is a well-respected leader who has dedicated more than 15 years to the technology engineering industry. She has been writing Ruby on Rails since 2007, and prior to Blackmill, she was a Development Director at thoughtbot in New York.
She enjoys writing clean code, driven by automated tests with agile practises. She constantly works to improve her understanding of technologies, techniques, anti-patterns, and what is considered best practice. Her aim is to deliver clean, functional, maintainable, and user–friendly web applications in an appropriate time frame without wasting money or energy.
Elle believes in strong communities that embody respect, understanding and inclusiveness to drive positive culture and growth. She has a passion for helping people learn to work better.
Elle is on the Victorian Government's Industry Advisory Panel to help assess digital skills training courses for the new Digital Skills and Jobs Program.
She is also currently studying Psychology for Business and Management at Curtin University to learn new ways to help people improve how they work.
In 2014, Elle organised Rails Girls events in Sydney, RubyConfAU 2014, and was a member of the Ruby Australia committee. In 2015, she co-organised Gotham Ruby Conference (GORUCO) in New York City, and started a monthly work jelly for women in tech. In 2016, she co-organised Rails Camp USA East Coast in the Catskills, NY with Lachlan, and once again co-organised GORUCO X. In 2018, she was an advisor to the last GORUCO conference.
Elle has delivered many talks around the world including the latest one, which was Storytelling with Git rebase workshop at Git Merge 2020 in LA.
When she is not immersed in the Ruby community, she is probably immersed in water, or lately, in bread flour.
Elle's personal site is http://aemeredith.com and you can also find her on Twitter at @aemeredith.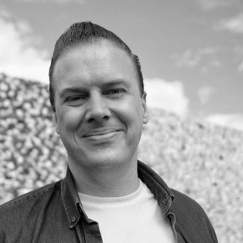 Lachlan Hardy
Lachlan has over 20 years of industry experience and knowledge as a developer, leader, and speaker.
Before Blackmill, Lachlan worked with some of the world's renowned companies including GitHub, Neo, Microsoft, Bigpond, Ninefold, Atlassian, and News Digital Media.
Throughout his career, Lachlan has held numerous leadership roles including Head of Engineering, Head of Development, Engineering Manager, Startup Lead, IPTV Lead Developer, and Front-end Development Lead. He's also been a Technical Evangelist, an Ecosystem Strategist, a startup mentor, a full-time JavaScripter, and a web standards professional.
He loves attention to detail, efficiency, and quality that only a care for your craft can produce. His work ethic, empathy, and ability to adapt to various roles has enabled him to bring big picture thinking to many of our clients' projects to deliver sustainable quality outcomes.
Lachlan has been a speaker at many conferences since 2007. His latest talks include Re-imagining the Hiring Process at the Bifrost Tech Leadership Conference in Toronto in 2018 and Developer Culture that Doesn't Suck at ManhattanJS in 2015.
He went to Sydney's first Ruby on Rails meet up in 2006 and has been an active member of the Australian Ruby community ever since. He is also a habitual starter of community events, such as the long defunct industry demo night, Webjam; Australia's longest running startup meetup (probably), Silicon Beach Australia; and the only Sydney web industry social event held in a tequila bar, Friday at 4 (or most likely at 5).
He also founded and ran a coworking space called The Workbench in Sydney and helped organise the Sydney JS meetups. While living in New York City, he co-organised Rails Camp USA East Coast 2016 with Elle.
If he offers you a cocktail, or a meal, expect the best he has learned to make, with a healthy dose of experimentation to keep on learning.
Lachlan's personal site is http://lachstock.com.au and you can find his Twitter account at @lachlanhardy.
If you want to reach Lachlan, please email him at lachlan@blackmill.co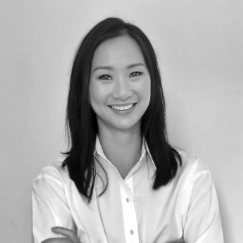 Sarah Tobin
Sarah is a thoughtful business development professional with more than 10 years of applying sales and marketing principles to meet client needs, deliver business goals, and obtain high client satisfaction. Developing strong relationships is the foundation of everything that she does, both professionally and personally. Her aim is to deeply understand core problems, provide holistic and achievable solutions, and bridge the communication between people and organisations for mutual benefits. Her empathetic nature makes her a great listener and facilitator when it comes to promoting growth and learning. She is a believer in humility and continuous learning.
Sarah has delivered improvements at Coles Myer, Victoria University, and Coco Ruby Plastic Surgery across a range of initiatives including brand management, website and content management, social media strategy, customer prospecting, revenue benchmarking, and performance.management.
Sarah's qualifications include a Bachelors Degree in Business Marketing, a Bachelors Degree in Health Sciences, both from Victoria University, and recently completed a Mini MBA in Marketing in 2021.
When she's not working, she is either running or hiking, spending time with her family, baking, cooking, or practicing mindfulness. Sarah enjoys community work, hearing people's stories, and learning from others.
If you would like to talk to Sarah, please contact her at sarah@blackmill.co
The story of a name
Choosing the right name for a company is always hard. And then people ask for the story. Here is ours:
In Sydney, at the western end of what is now known as the Anzac Bridge sits what looks like a huge abandoned factory. Due to the flat terrain of the waterfront and parklands, and the sweep of the bridge, its silhouette dominates the horizon as you approach the area. A literal black mill.
Lachlan has always been fascinated by it and began to dream about how he might be able to re-purpose the building and grounds as a modern technology and community space.
The building is actually the White Bay Power Station which ceased operation in 1983. The NSW government has also had ideas about a technology precinct on the site, but is having difficulties making progress.